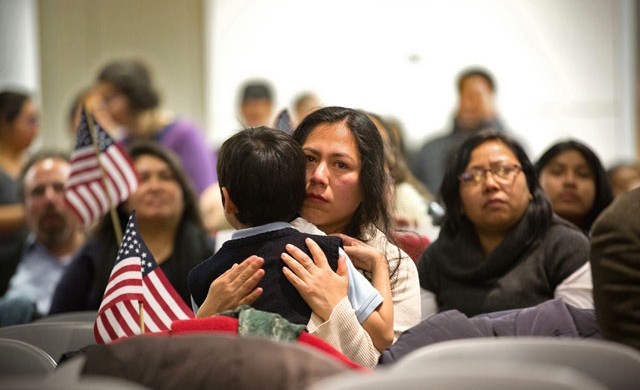 Every day we get calls to our office:
"When can we start applying for DAPA?"
"When do you think the DACA Expansion will go into effect so I can be eligible?"
"What is going ON with this lawsuit?"

As the nation waits to see whether or not the immigration relief programs President Obama proposed will go forward, many lives hang in the balance. I, myself, have a long list of people to call if DAPA (Deferred Action for Parental Accountability) and Expanded DACA (Deferred Action for Childhood Arrivals) are approved.
I have helped several young adults successfully apply for the current DACA program, and have seen firsthand how DACA can transform lives. My clients have been able to not just go to college, but graduate, and go on to graduate school and well paying jobs. Two of my young clients, brothers in fact, are on their way to medical school. Immigrants who have been approved for work permits can hold steady jobs and truly contribute to their families for the first time. Another client is the only one in her family with employment authorization, and carries quite a financial burden. With DAPA and Expanded DACA, other members of her family would be eligible for work permits, affording them the possibility of increased wages and a steadier paycheck.
My clients awaiting the approval of DAPA face similar challenges. Undocumented parents who raised their children in the U.S. in order to give them the best possible futures, struggle just to provide adequate home environments to foster such futures. One client has raised four children here under the age of 21 who are all United States citizens. He has a deportation order from the '90s. He cannot bear to leave his children behind, but without employment authorization he has limited opportunities to sufficiently support his family. DAPA would change his whole life.
DAPA and Expanded DACA wouldn't just benefit families, but the country as a whole. DACA was founded on the idea that young, motivated people who want to work, who want to contribute, can. Employment Authorization allows immigrants to find jobs that they are qualified for, and to receive wages that correspond with their level of expertise. The drive of these individuals causes many of them to invest in higher education, continuing to excel in their fields.
Current DACA recipients are thriving, as noted in a report showing an increase in average wages for members of the current relief program. This, in turn, will lead to an increase in taxable income. We need to allow more undocumented members of our community to take advantage of the same opportunities, and contribute accordingly. DACA, DAPA, and a fair pathway to citizenship are what this country needs to repair the economy.