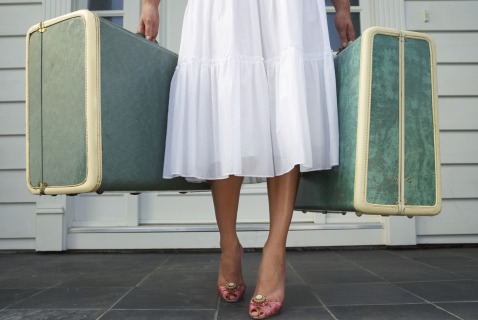 While marriage can sometimes be a cure-all for immigration relief, there is a portion of the immigrant population who find themselves the victims of domestic violence at the hands of their spouse, parent, or child who is a U.S. citizen or Permanent Resident. Are these battered foreigners expected to resign themselves to a toxic home life in order to achieve Legal Permanent Residency (LPR) in the United States?? Absolutely not. THERE IS ANOTHER OPTION.
VAWA, the Violence Against Women Act, allows an abused spouse or child of a U.S. Citizen or Lawful Permanent Resident or an abused parent of a U.S. Citizen to self-petition for lawful status in the United States, receive employment authorization and access public benefits. They can self-petition themselves, without the knowledge or support of the U.S. citizen/ LPR who is their abuser. Legal Residency can liberate the victim from their abusive environment and allow them to achieve independence. VAWA provides domestic violence survivors with the means that are essential to escaping violence and establishing safe, independent lives. Certain organizations like Safe Horizon (http://www.safehorizon.org) offer legal help, shelter, and counseling for victims and their families.
Normally it would cost over $1000 to file for a green card. When you self-petition under VAWA, the green card fee is waived. The application process itself is quite extensive, considering the amount and type of proof necessary.
Evidence required to self-petition under VAWA:
1) Personal declaration of your relationship to the abuser, detailed accounts of the abuse including dates and locations, and proof of a good moral character (including volunteer work and affiliation with community and religious programs)
2) Proof of your relationship to the U.S. citizen/ LPR
3) Proof that the citizen/ LPR is indeed a citizen/ LPR
4) Proof that you lived in the United States with the citizen/ LPR during the time of the abuse
5) Proof that you suffered abuse
6) Proof that you currently reside in the United States
7) A clean police record, up to 3 years standing. You may also include written affirmation from friends and family speaking to your good moral character.
I have successfully helped women and men self-petition to change their resident status under VAWA. This act does not discriminate against gender. Thankfully in 2013, the program was expanded to include immigrant same-sex spouses and trans folk who desperately need to separate themselves from their abusive living situations. Due to the serious and immediate nature of VAWA self- petitions, I accept many low/ pro-bono cases.
If you or someone you know is a foreign victim of domestic abuse, please know that there are options. Contact my office for more information, or to set up a consultation. We want to help.