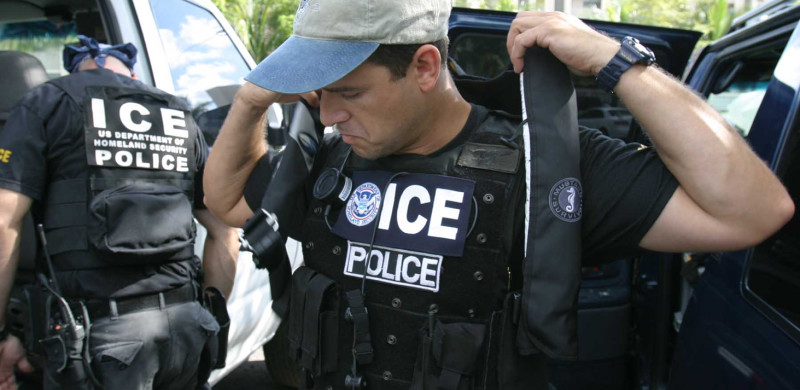 If an individual is placed in removal proceedings for whatever reason, it is nothing like how it is depicted in the movies. A big, burly ICE officer doesn't bang down your door and throw you on a plane back to your home country. There is way more to it than that.
In the United States, everyone is entitled to their day in court. Anyone subject to deportation will first receive a Notice to Appear (NTA) from the Department of Homeland Security (DHS). The NTA states the grounds of the removal proceedings and the date, time, and place of the assigned court date. The initial court hearing is a fairly straightforward appearance for the sake of procedure. It is best to review the NTA with a lawyer to make sure that the reasons the government is calling for the deportation are accurate. If you want to dispute the allegations, you will have a chance to do so at your assigned court date when you meet with an Immigration Judge. If you feel you should not be removed from the country, you may be asked to provide rebuttal evidence or an application for relief.
Due to excessive backlogs, the case will likely be continued and you will have to appear in court again 6 months to 3 years later. In most cases you can live and work in the U.S. in your normal fashion. You will not be subject to mandatory detention unless you have been convicted of an aggravated felony such as murder, rape, or sexual assault crimes. Violent felonies and crimes related to controlled substances will land you in a detention center and more often than not, lead to deportation. For anyone facing removal proceedings, under no circumstances are you allowed to leave the country. If you leave the country before your court appearance, it is considered self- deportation and you will not be allowed to return.
It is crucial that you make the most of your time leading up to the follow-up hearing, preparing your case. It is your responsibility to gather all the evidence you can to fight the deportation allegation in front of the Immigration Judge. The ICE government lawyer assigned to facilitate the removal proceedings will oftentimes not be as prepared or as familiar with your case as you can be. If you have a clean record and are asking for relief, you may have a good chance of avoiding deportation. In some cases, the final merits hearing can even result in the acquisition of a green card!
If you have received an NTA, have an upcoming hearing, or are facing removal from the United States, we strongly urge you to contact an experienced immigration attorney who can help you navigate this complex process.