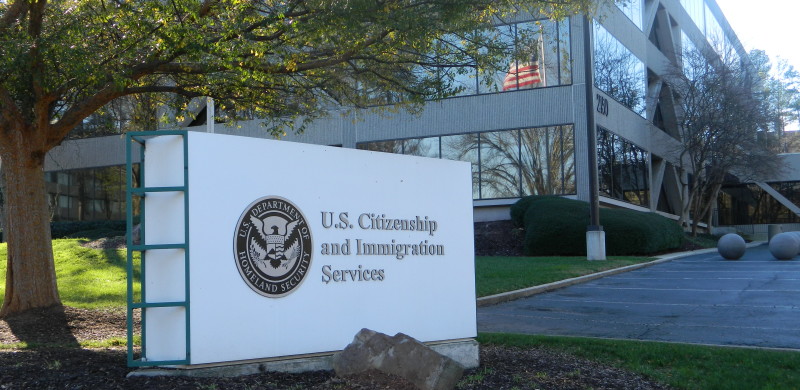 Have a question about your immigration case? You can go online and make an "InfoPass appointment" with the customer service unit at your local USCIS Field Office. InfoPass is a free service that allows you schedule an in-person meeting with a low-level Immigration Officer to speak about your case. You can go to the appointment alone, take your attorney with you, or have your attorney go on your behalf. You can make an InfoPass appointment for a variety of topics: from learning how to begin your case, to finding out the status of a pending application. If a case is pending outside the normal processing times, it could be due to the current delays, or something more specific.
When you arrive for your InfoPass appointment, after checking in, you sit in a waiting room filled with people from all different backgrounds speaking all different languages, and wait for your number to be called. The wait time can be anywhere between 30 minutes to 2 hours. When called upon, you speak to a low-level Immigration Officer. These are usually entry-level government employees who may not be familiar with the ins and outs of various immigration topics. For example, some Officers may have only been trained in Citizenship, and would not be familiar with Asylum or VAWA cases. I have seen Officers openly consulting with each other about various cases, if they are not well versed in the topic at hand. If you require more assistance, you can ask for a Duty Supervisor. There is usually at least one Duty Supervisor at each USCIS local Field Office.
Just this week I accompanied a client to an InfoPass appointment to follow up on the status of a pending green card application. The client's green card interview was conducted back in May. Over 60 days later, we still had not received any updates on the case; longer than expected. We thought it best to schedule an InfoPass appointment. After waiting an hour and a half, we spoke with an Immigration Officer that assured my client that the case was approved, but that she would not be able to act upon the approval until she received the official letter in the mail. In this case, the delay was due to the current backlogs, and out of our hands. We were given a letter confirming that we spoken with an Officer on said date, and what we learned about the case during the appointment.
The InfoPass experience all depends on the Immigration Officer you deal with, and the level of preparation you are at when you go for the appointment. For this reason, I would suggest having an attorney accompany you to the InfoPass appointment. Attorneys command respect. Attorneys come ready with more direct questions, and having been through the process before, can maintain a level of patience for the potential inadequacies of the entry-level Immigration Officers.