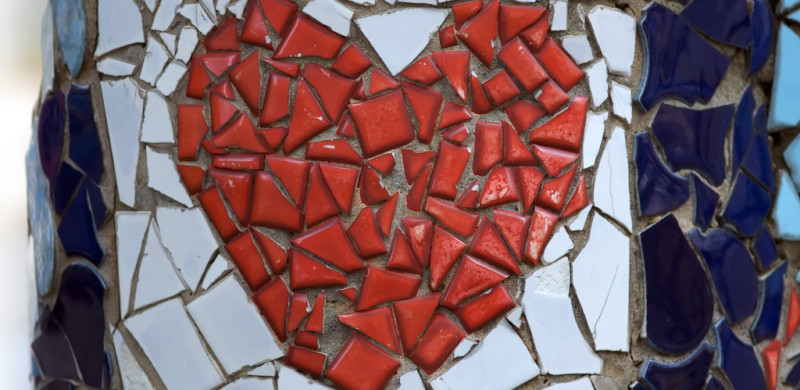 It's a special thing to work in marriage-based immigration. I see quite a lot of love come through my doors. My clients walk me through a history of their relationships. From a legal standpoint though, USCIS' presumption is that every marriage-based immigration case is fraud. A couple must prove that they have a bona fide marriage by submitting evidence of cohabitation and co-mingling of finances. Once that has been accepted along with supplemental paperwork and the couple has gone through a successful USCIS interview, the foreign spouse is granted Conditional Permanent Residence. After 2 years, the couple can jointly file a Removal of Conditions to establish the foreign spouse as a Legal Permanent Resident (LPR), a status they keep for 10 years at a time.
Obviously there are some marriages that do not last through the 2-year conditional period. It may not be possible to file a joint Removal of Conditions confirming the continued cohabitation and co-mingling of finances with their spouse. If the marriage was entered into in good faith but ended in divorce or annulment, the Conditional Resident was abused by the LPR, or the petitioning spouse is deceased, there is still hope. The Conditional Resident would have to file a Removal of Conditions (Form i-751) on their own behalf and request a hardship waiver to become a Legal Permanent Resident. This option is also available for Conditional Residents whose removal from the United States would result in extreme hardship.
In some cases, a marriage breaks up after the marriage petition was filed, but before Conditional Permanent Residency is granted. In this case the immigrant party would no longer be able to achieve a green card using this petition. The foreigner would have to see if they were eligible to apply for any other immigration programs.
As Marriage Equality struggles to spread across the United States and we see more and more LGBTQ representation in politics, business, and the media, more Americans have been motivated to come out themselves. I see quite a few same sex marriage cases where the Legal Permanent Resident/ petitioner had previously been married to someone of the opposite sex. Some of these couples fear their relationship history will hurt their case. I hope people who find themselves in similar situations do not deter from filing for marriage petitions. It is certainly something to consider when applying for a green card, but as long as there is sufficient documentation of cohabitation and co-mingling of finances within the current relationship (along with supplemental paperwork), it will not be a problem.
At our firm, we also handle uncontested divorces. This is when both spouses agree to dissolve the marriage due to irreconcilable differences. There must be an irretrievable breakdown in the marriage for at least six months to be able to file for the divorce. In such cases, both parties must agree that they will not contest the division of finances, property, or children. There are no disputes left to decide; there are no issues that a court would have to rule on. You may ask yourself: If my divorce doesn't need to be argued in a court, why would I need a lawyer? A lawyer can help you assemble all the required documentation and forms. There are over ten separate forms that need to be filed. We like to have both parties present to sign the papers, thereby ensuring that there will be no future contestations or surprises.
The Law Office of Rachel Einbund handles our divorce-related cases with the same care and enthusiasm that we celebrate our marriage cases with. We are here to help in the best and worst of times.